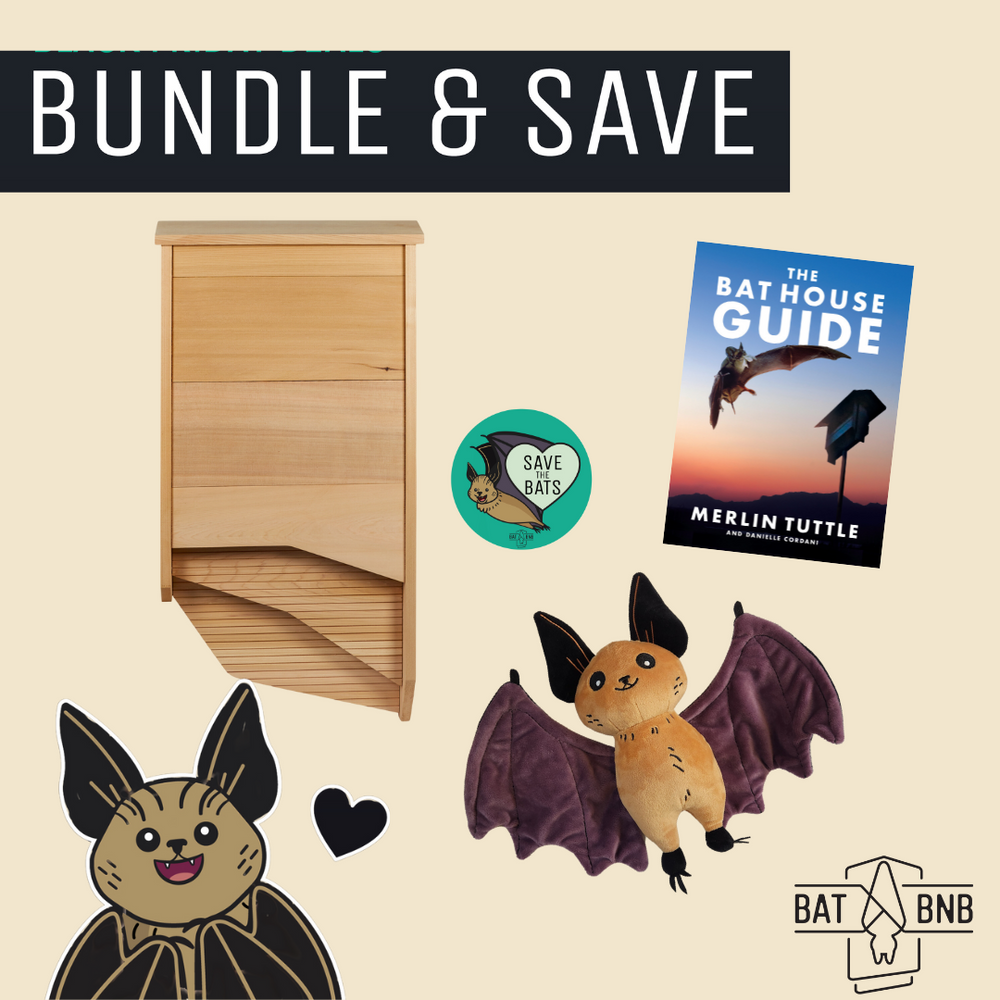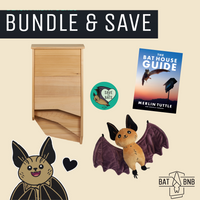 Going Batty, Dual-chamber Bundle
Regular Price

$280.00

Sale Price

$280.00

Regular Price

$305.00

Unit Price

per
This Black Friday, swoop into savings with our exclusive "Bundle & Save" deal that's simply batty! Dive into the wonders of the night sky and embrace the guardians of the garden with our eco-friendly and plushy pack.
First up is "The Complete Bat House Guide" by the legendary Dr. Merlin Tuttle. This 88-page treasure trove is your hardcover blueprint to becoming a bat champion. Discover the secrets and science of bat conservation, and with Dr. Tuttle's guidance, create a haven for these nocturnal wonders.
Next, give your new winged friends a cozy abode with the Carlsbad, the dual-chamber BatBnB. House up to 120bats in this dual-chambered cedar sanctuary, and say goodbye to pesky insects naturally. With its unique design and quality construction, endorsed by the bat master Merlin Tuttle himself, it's not just a house; it's a statement of love for our ecosystem.
Cuddle up with the BatBnB Baby Echo Plushy, the softest, most endearing bat you'll ever hug. With its intricate details and a wingspan of 16 inches, this plushy is not just a toy; it's a plushy pal for life.
And lastly, our "Save the Bat" Stickers. These cut-to-size, durable vinyl stickers are a beacon of support for bat conservation, perfect for personalizing your gear.
Join our bat-loving community this Black Friday with a bundle that champions the cause, delights the soul, and saves you cash. Get ready to enjoy your bats and spread the love with our must-have collection! 🦇💖